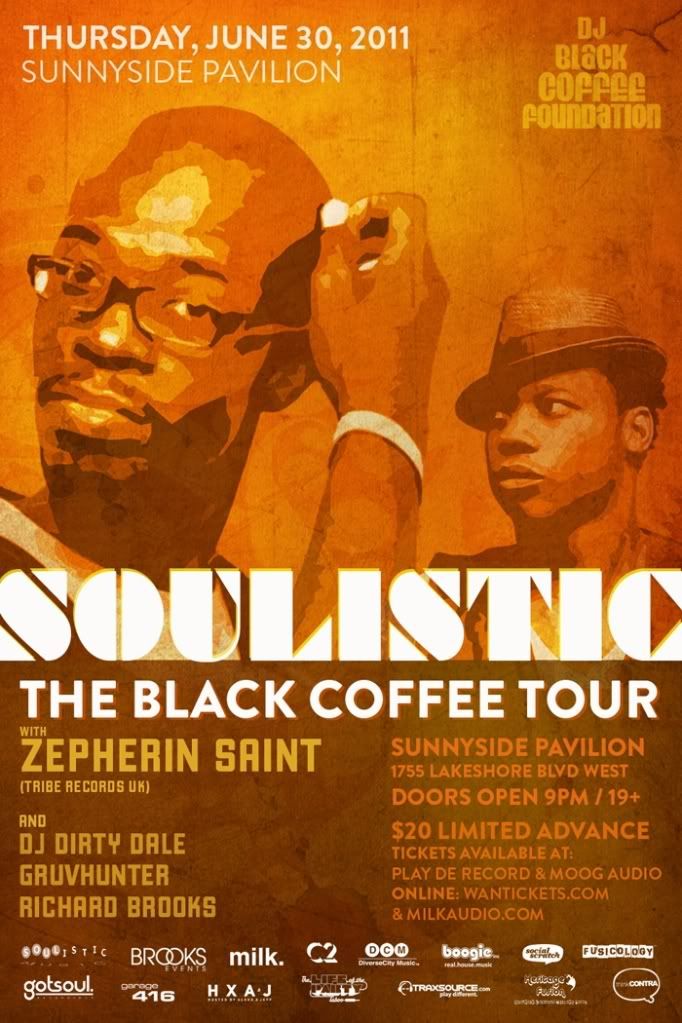 SOULISTIC - DJ BLACK COFFEE's North American Tour
On June 30th DJ Black Coffee launches a tour with a message. In his own words, he describes the message behind The Soulistic Experience...
"Soulistic is about living a full and vibrant life and embracing all its possibilities. It's about winning despite adversity; sharing with loved ones; and helping those in need"
SOULISTIC MUSIC: A style fusing Afro-beat, Rhythm & Blues, Jazz with soulful vocals and deep tribal rhythms expertly curated by the South African maestro - DJ Black Coffee. The 'heads' at Sunnyside Pavilion will receive a tasty musical treat. Black Coffee will join fellow Deep House stars - Zepherin Saint of Tribe Records and Toronto's Dirty Dale, Richard Brooks, and Vinny Gruvhunter to round out the stellar line-up.
ADMISSION:$20 early birds | $25 advance | $35 at door

"I guess in a way God was trying to make an example out of me that no matter what happens to you, you can still triumph, no matter what the odds are ". - DJ Black Coffee.